Budget Estimating and Cost Planning
Budget estimating and cost planning is a critical stage in any construction project as it provides a realistic idea of the construction cost based on the client's requirements. As Quantity Surveyors, Peja Surveying Ltd mission is not only to create a budget estimate, but also to ensure the best value for money. Along with that, our services provide for costs control and, if necessary, expenditure adjustments as a project progresses.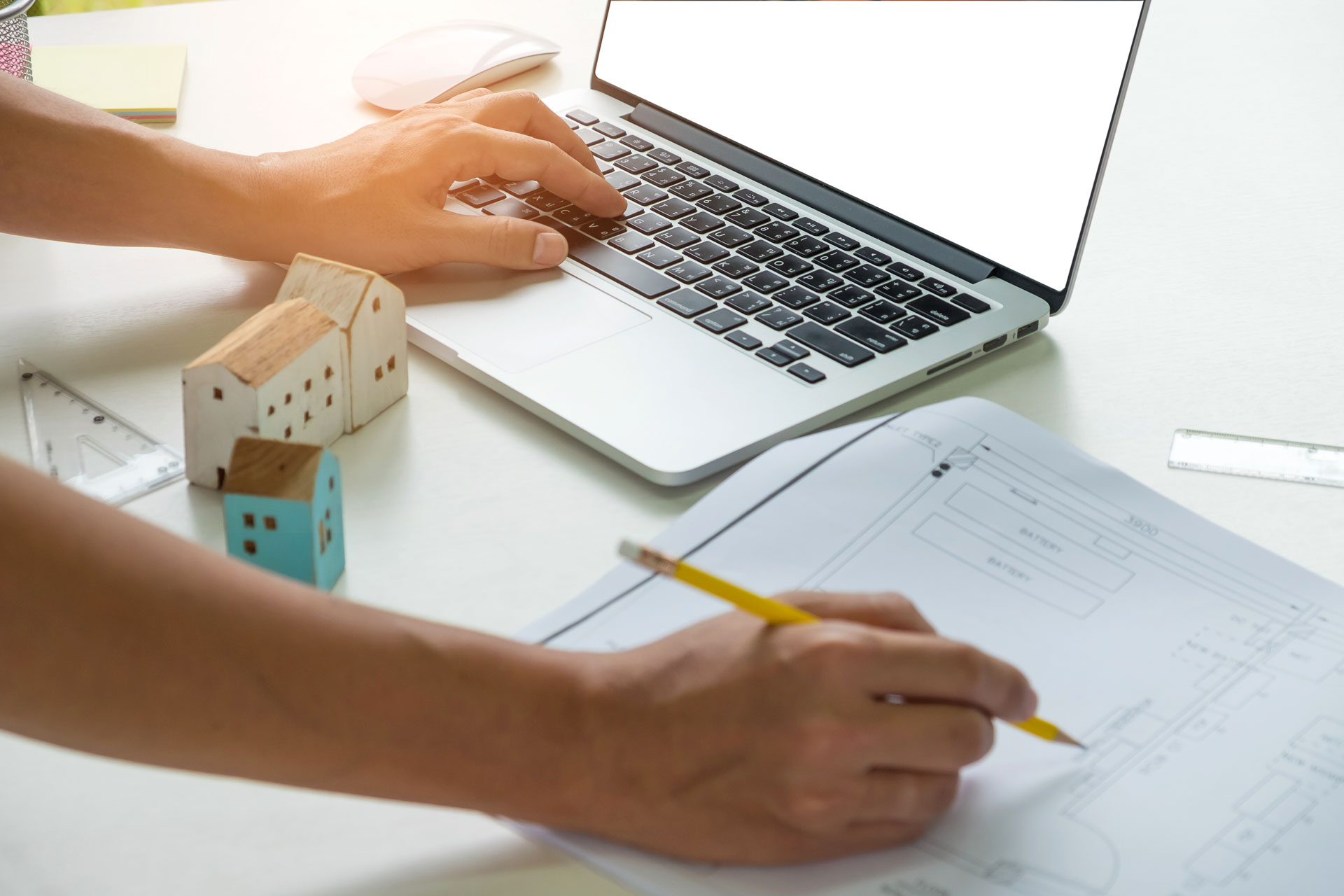 A Cost Plan and Information It Includes
Budget estimation is a detailed cost plan based on a project provided by a client. The major requirement to this estimate is that it meets specifications and client's expectations. The cost plan includes an array of expenses that arise at different stages of the construction implementation, such as preliminaries, material costs, labour costs, overhead costs, construction risks, design service fees, and so on.
Construction budget considers drawings, models, and other documents related to a project. The more detailed these documents, the more adequately a budget can be drawn up.
The Cost Plan and Its Evolution Throughout the Project Life Cycle
Here, at Peja Surveying Ltd, we offer a variety of cost plan types depending on the life cycle of your project:
Initial cost appraisal, which takes into account the options regarding the implementation of the proposed project. It is based on the budgets and costs of previously done works;
Elemental cost plan – a detailed design developed at the pre-tender stage;
Tender pricing plan – is a part of tender documentation provided to contractors to obtain data regarding the cost of work;
Contract sum – the cost of the project agreed with the contractor;
Final account – the final construction cost calculated after the rectification (defects liability) period.
Benefits of Our Budget Estimating and Cost Planning Services
As our goal is to provide accurate cost estimates, we use Quantity Surveying & Estimating software in our calculations. Thanks to the experience in budgets appraisal for dozens of successfully completed projects, attention to detail, and top-of-the-line software, our clients can get a number of significant benefits:
– an estimated budget and a tender sum are approximately equal;
– the likelihood of significant budget adjustments during project fulfilment is reduced;
– focus on designs that offer better cost-effectiveness and greater value for money;
– provision of designs that take into account the optimal distribution of costs among various components of the construction;
– budget compliance due to deeper involvement of a Quantity Surveyor in design development;
– cooperation between an Architect and a Quantity Surveyor at the pre-tender stages can lead to more efficient project implementation;
– identification of expensive construction elements and proposal of alternatives;
– possibility to compare different projects based on cost planning;
In general, accurate cost planning ensures that all subsequent estimates (including those provided by a tender-winning contractor and the final construction cost) are within the expected budget. Continuous monitoring by a Quantity Surveyor allows a client to quickly see deviations and take appropriate actions.
Peja Surveying Ltd work closely with Architects to give them a clearer understanding of cost estimates and, if necessary, help them develop alternative construction and finishing options. For example, we can provide preliminary budgets considering the cost of varying facade finishes, insulations, and other materials. In addition, we can consult our clients on the implications of various construction methods.
Cost planning process
When preparing a budget estimate, we distinguish three main stages:
Creation of a preliminary project estimate;
Budget distribution planning with regard to the different parts of the project (cost plan);
Reviews and adjustments to ensure that the project as a whole as well as its specific components and elements can be implemented within the budget.
The first step to creating a budget is to prepare a rough estimate indicating the number of elements required and assessment of their cost. As the design evolves and refines, a Quantity Surveyor needs to make sure that the number and cost of the items matches an Architect's calculations. At the same time, if it is possible to simplify some elements without making significant design changes, a Quantity Surveyor should propose adjustments to reduce the budget.
Budget Estimating and Cost Planning services provided by an experienced Quantity Surveyor ensure that costs don't exceed agreed budget, financial and material matters are under control, and your project benefits from the best price-quality ratio. Engaging a budgeting consultant early on helps make an invaluable contribution to the development of your budget from the financial and logistic perspectives.