Online Building & Construction Estimators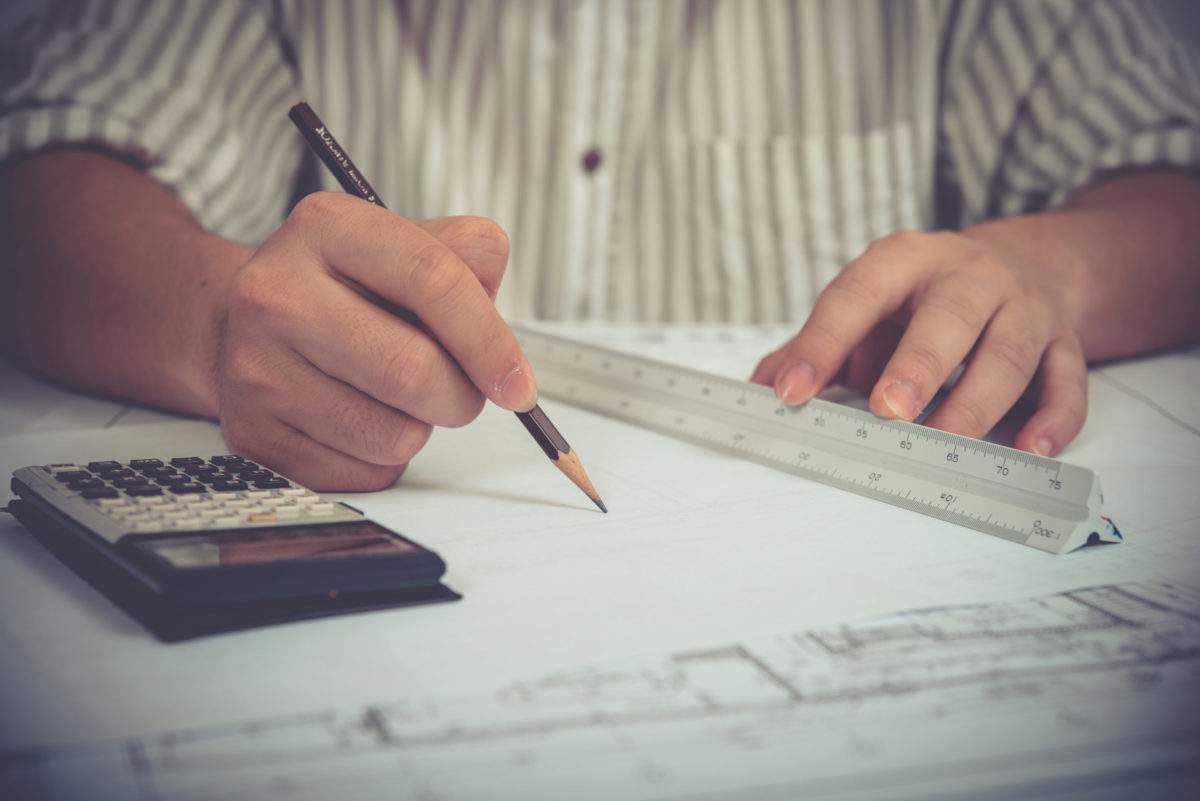 Getting an accurate and detailed construction estimate is a critical first step for any building project. Construction estimators, such as PEJA Surveying, are proud to provide this vital service for homeowners, builders, developers, and architects in the UK. By making the most of industry expertise, technology, and measurement standards, we are able to deliver specialised estimates that itemise the projected costs for all aspects of a building project.
What is Construction Estimator Service?
In essence, a building estimate determines the expected costs for completing a building project. This includes estimating expenses for materials, labour, equipment, site preparation, permits, fees, contingencies, as well as contractor profit margins. We combine rates for each of these elements along with accurate measurements of the building design to calculate total projected costs.
To provide accurate and relevant construction estimates, we rely on specialised software, as well as our vast experience and skills in the industry.
As expert construction estimators, PEJA Surveying has an in-depth knowledge of building methods, materials, regulations, as well as access to up-to-date data on local labour and material rates. We utilise measurement standards to provide standardised estimate formats. On top of that, our advanced takeoff software allows precise measurements from 2D drawings.
The Importance of a Detailed Building Estimate
Investing in a detailed and accurate estimate holds immense value throughout every stage of a construction project. Here are the key benefits that a professional estimate provides:
Informed Design Decisions. Early estimates during the preliminary design stages help architects and clients to assess various design options and implement changes while they are still cost-effective. Thanks to this proactive approach, you can prevent unwelcome surprises in later stages.
Realistic Budgeting. Comprehensive estimates offer an accurate portrayal of total project costs. This ensures appropriate financing as well as allows for avoiding unexpected financial challenges that could be detrimental to the project's success.
Managed Risks. Contingencies allocated in the estimate act as a safety net. They safeguard against unforeseen events such as material shortages or weather-related delays, minimising their impact on the project.
Controlled Change Orders. Detailed cost data facilitates the fair determination of pricing for modifications required during construction. As a result, you can ensure smooth project progression while keeping costs under control.
Bidding for Best Value. Precise tendering documents enable contractors to submit competitive bids. Clients, in turn, are able to choose the best value bidder for the project.
On-Time Delivery. Phased estimates aligned with construction schedules help projects stay on track and on budget.
With these benefits, you can optimise your construction project, mitigate risks, and make well-informed decisions at every step of the way. Let us, PEJA Surveying, assist you in achieving your project goals with our expertise in reliable estimates.
Who We Help
At PEJA Surveying, we provide our construction estimator services to anyone undertaking a building project that requires accurate cost projections. This includes:
Builders and Developers. Our estimating services help improve efficiency and profitability. We understand that you want to spend less time estimating and more time building. Hence, with our estimators online system, you can set customised rates for labour, equipment, and materials to streamline your process.
Architects. We provide independent preliminary pricing so you can offer clients a benchmark cost estimate along with initial designs. Our affordable estimating services help showcase your value. With multiple years of working close with architects, our knowledge and expertise is unmatched. As a result, your clients can receive cost assessments that will come in handy when comparing builder quotes. In addition, our pricing will enable you to confidently evaluate design options.
Homeowners. Our estimates provide accurate budgeting insights for remodelling or self-build projects. We calculate precise costs for materials, labour, fees and contingencies based on your specific plans. With this information, you can make informed decisions about project scope, financing, and constructability. Our decades of UK estimating experience bring reliability homeowners can count on.
Self-Builders. Custom home projects require even more rigorous cost estimation to secure financing, select contractors, and stay on budget. Thanks to a constantly updating database of tradespeople and suppliers, we can estimate costs down to the postcode. Our localised rates reflect real-world pricing in your area. With our estimates in hand, you can be sure that you accounted for every investment to make your dream home a reality.
At PEJA Surveying, we are committed to providing construction cost certainty at every stage of your building project. Contact us at 020 3633 7334 to see how our estimating expertise can help you make informed decisions and avoid budget pitfalls.
What We Offer
We pride ourselves on delivering comprehensive services that are tailored to the unique needs of each client. Here is what we offer precisely:
Contractor Estimates. We provide accurate estimates of the costs involved in hiring a contractor for a project.
Tendering for Construction Work. Our expertise lies in aiding clients to prepare competitive tenders. We help win contracts by offering accurate and comprehensive estimates.
Estimating Schedules of Work. We provide detailed schedules of construction work, outlining estimated timeframes for each phase of the project.
Budget & Feasibility Estimates. Our team assists clients in setting realistic budgets for their projects and evaluating the financial feasibility of their plans.
What is Included in a Building Estimate?
A quality construction estimate includes a full breakdown of all elements that contribute to the total project cost. Line items typically include:
These are the costs for all building materials required for the project, such as concrete, timber, finishes, fixtures, etc. We measure the materials from drawings and price them using a database of supplier rates.
The pricing reflects estimated man-hours for each trade involved, including carpentry, plumbing, electrical work, and others. The rates are based on regional wage standards.
This category accounts for the costs associated with renting the necessary equipment for the project, including excavators, cranes, dump trucks, and other machinery.
Site Preparation. Expenses related to activities like land clearing, excavation, site utilities, and temporary facilities are considered here.
Permits & Fees. We provide estimates for the costs associated with securing necessary permits and inspections.
Overhead & Profit Margins. These are the markups applied by the contractor to cover business costs and desired profit.
How Long Does It Take to Produce a Building Estimate?
For a typical single-family residential project, a detailed construction estimate can usually be completed in 3-5 business days. Larger and more complex projects may take 8-12 business days. We also provide accelerated estimates within 3 days for an additional fee (subject to availability)
The specific timeframe depends on factors like project size, building type, and level of detail required.
How Does it Work?
The process begins when you, as a client, submit your project drawings, specifications, and other essential details. They will provide the information needed to identify required materials, quantities, and labour.
Within one business day, we promptly provide a quote. If you are willing to proceed with our services, our experienced estimators will utilise advanced software to extract precise measurements and quantities from the submitted drawings. Then, we use our databases featuring up-to-date local rates to accurately price the required materials and labour. The result is a detailed estimate report, complete with a scope description, assumptions, exclusions, pricing basis, and terms.
Our construction estimators not only help you to make reasonable decisions about your project's budget but also serves as a guide for planning. As your project progresses, we can provide updated estimates, ensuring that you have full visibility into any cost fluctuations. We take pride in our efficient and reliable service that gives the support you need to successfully complete your project.
PEJA Surveying: Your Trusted Construction Estimators Online
Welcome to PEJA Surveying, the UK's premier construction cost. Our skilled in-house team will deliver detailed and precise estimates for a wide range of building projects in London and across the UK.
We create transparent, easy-to-understand estimates that break down all material, labour, equipment, and fee costs by construction phase. With 40+ years of combined industry expertise, we offer quality estimating services, quick turnaround, and excellent customer service.
Our services offer numerous benefits:
Quality Cost Estimates. We combine our expertise with cutting-edge technology to provide detailed and precise cost estimates.
In-House Estimators. All estimates are created in-house by our team to ensure the highest level of accuracy.
Versatility. We take on building cost estimates for residential and commercial projects.
Clarity. We provide full, easy-to-understand breakdowns that detail individual build phases and inclusions.
PEJA Surveying offers a trusted, accurate, and efficient service that can help architects, builders, and homeowners make informed decisions about their construction projects. With our expertise and commitment, we aim to make the construction process easier and more predictable for our clients. Contact us today on 020 3633 7334 to discuss your UK building project!