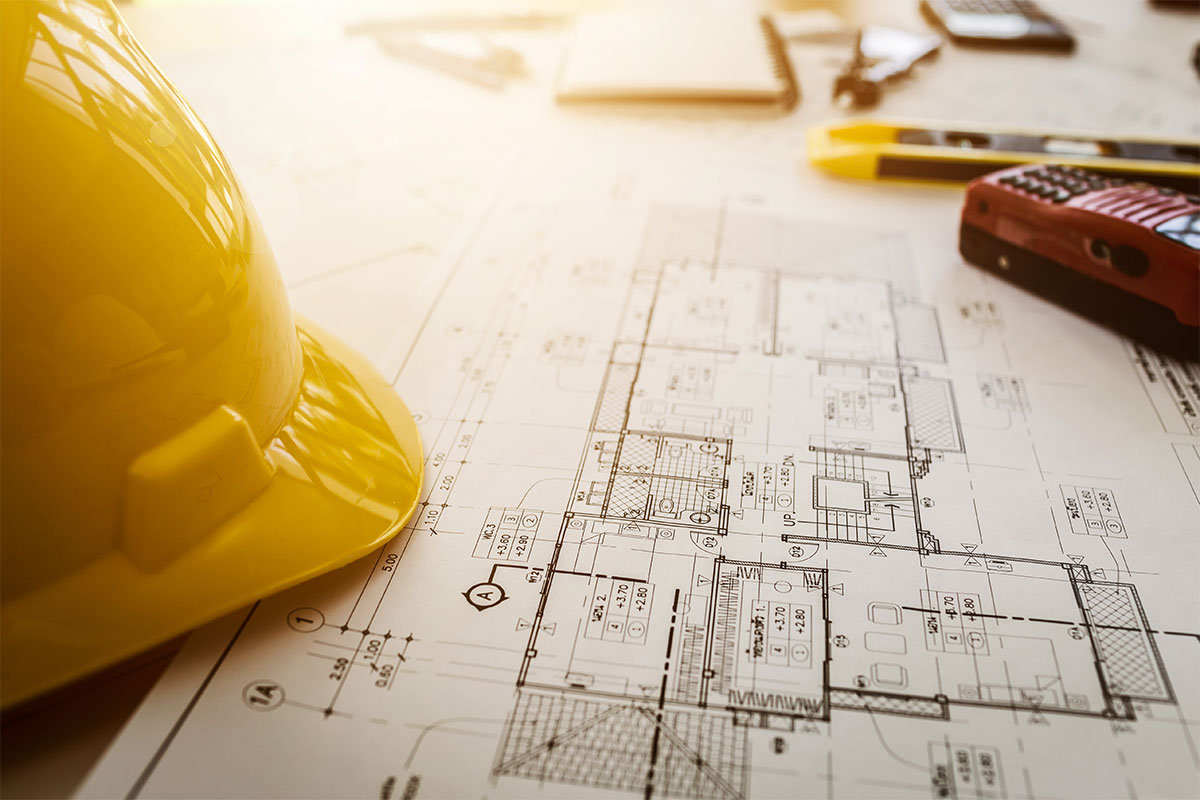 Taking on a construction project comes with many risks, uncertainties, and challenges. To ensure it stays on time and budget, you need expert advice and guidance. If you are looking for a reliable and professional quantity surveyor near you, you have come to the right place. We are Peja Surveying, a reputable quantity surveying company based in Wimbledon and serving London and beyond. Whether you are a consultant, contractor, or homeowner, our team of industry experts can help you optimize every phase of your next build.
What is Quantity Surveying?
Not a single construction project can do without quantity surveying. From estimating and planning to controlling and reporting, a quantity surveyor ensures that the project is delivered on time, within budget, and according to your standards.
It is possible to manage these critical aspects on your own. But do you really have the time and knowledge needed to do it effectively? If not, it's best to entrust this work to professionals. At Peja Surveying, we pride ourselves on accurately estimating costs, administering contracts, mitigating risks, and optimizing resources. Thanks to our in-depth knowledge of construction economics and project management, we know how to drive success in your project.
Our Services
We are happy to provide our quantity surveying services for project owners, contractors, and general builders.
Consultant Quantity Surveyor
As a consultant quantity surveyor, we act on behalf of a project owner to enable cost-effective decisions. At the same time, we work closely with all the parties involved in order to align project objectives and optimize value. In this role, our services include:
Cost Estimation and Control. Our team provides accurate cost estimates at various stages of the project. We help implement effective cost-control measures to keep the project within budget.
Procurement and Tendering. We analyse supplier and subcontractor proposals to secure the best quality and value for your project.
Contract Administration. We facilitate seamless negotiations and agreements on contracts. In addition, our quantity surveyors ensure that all parties involved fulfil their contractual obligations.
Risk Management. With a keen eye for potential risks and opportunities, we develop plans to mitigate risks as well as minimize cost overruns and delays.
Quality Assurance. Collaborating closely with the design team and contractors, we work toward bringing the project to the required quality standards.
Contractor Quantity Surveyor
As contractor quantity surveyors, we act as an integral part of the contractor's team. If you're a contractor, we are able to help with:
Tender Preparation. Assisting contractors in preparing and submitting competitive tenders, we ensure accurate cost estimation and optimal resource allocation.
Contract Management. We negotiate and agree on contracts, monitor budgets and cash flows, handle contractual issues and claims, as well as review contract documents such as bills of quantities, specifications, and drawings.
Progress Monitoring. Our team measures and assesses the work completed, prepares and submits interim and final accounts, as well as ensures timely payments.
Risk Identification and Management. We proactively identify and manage risks and opportunities. Thus, we can minimize their impact on the project's progress and profitability.
Effective Communication. We ensure smooth and efficient communication with all parties involved in the project, such as subcontractors, suppliers, project managers, engineers, architects, and other stakeholders.
Why Choose Peja Surveying
Peja Surveying is more than just a quantity surveying company. We are a trusted partner in your construction project regardless of its size and budget.
Hiring a quantity surveyor near you is an investment that can save you money in the long run. Thanks to our expertise in cost planning, risk mitigation, and contractual management, we help optimize your project's resources and ensure a smooth and efficient execution. With our meticulous attention to detail and proactive approach, we strive to maximize cost-effectiveness, and minimize delays. But above all, we help deliver a high-quality result that meets your expectations.
So, look no further than Peja Surveying if you need a reliable quantity surveying company in London and its surroundings.
Experience and Expertise. With four decades of combined experience in the industry, our quantity surveyors bring a wealth of knowledge and expertise to every project.
Technology-driven Approach. We rely on the latest technology and software to deliver our services as effectively as possible. No matter if your project is big or small, we guarantee accuracy and transparency every step of the way.
Competitive Rates. We understand the importance of cost-effectiveness. That's why we are committed to providing the greatest value for our clients.
Personalized Consultation. We tailor our services and advice to match each client's unique project requirements. Committed to an individual approach, we always discuss your specific needs and goals to find the optimal solutions for your construction endeavour.
The Best Quantity Surveyor Near Me
When it comes to construction projects, having a reliable and professional quantity surveyor by your side can make all the difference. Peja Surveying, based in Wimbledon and serving London and beyond, offers a range of quantity surveying services that are sure to meet your requirements. With our personalized approach, experienced team, and affordable rates, we are your reliable partner in optimizing your construction project from inception to completion.
We take pride in delivering top-notch services while building strong relationships based on trust and transparency. So, if you require a quantity surveyor near you, we are happy to be at your disposal.
Contact Peja Surveying today to discuss your project needs and receive a quote. We're excited to put our experience to work helping you achieve project success!